Your translation and interpreting agency for all languages in the heart of Münster
You'd like your projects and assignments to be taken care of by carefully selected, expert translators and interpreters? To ensure that what you want to say comes across just as you meant it and makes just the right impact in all languages?
Then you should talk to our team and see how we work. Reap the benefits of more than 20 years experience and put your trust in a flexible, capable business partner.
Telephone: 0251 9745497
Translations
Legal translations (judicial system/lawyers/notaries)
Contracts, T&Cs
Product descriptions, product manuals
Medical evaluations, questionnaires
Web content
Brochures/flyers
Annual reports, presentations, white papers
Degree certificates, certifications
References, application documents
Legal documents (certified by sworn translators)
Interpreting
Judicial system (courts, public prosecutors, correctional facilities, police)
Conferences/meetings (optionally with conference equipment)
Lawyers, notaries
Council departments and agencies
Youth and social work institutions
Hospitals and clinics
Doctors and psychologists
Pre-school childcare and schools
Weddings
Languages
Our experienced native speakers from around the world provide translation and interpreting services for the following languages:
Europe/the Americas/Australia
A

Albanian
Arabic
Armenian

B

Bosnian
Bulgarian

C

Croatian
Czech

D

Danish
Dutch

E

English (UK and US)

F

French

G

Gaelic
Georgian
Greek

H

Hungarian

I

Italian

K

Kurmanji (Kurdish)

L

Latvian
Lithuanian
M

Macedonian

N

Norwegian

P

Polish
Portuguese

R

Romanian
Russian

S

Swedish
Serbian
Serbo-Croat
Slovene
Spanish

T

Turkish

U

Ukrainian
Asia
A

Arabic

B

Bengali
Burmese

C

Chinese

D

Dari

F

Farsi

H

Hindi

I

Indonesian

J

Japanese

K

Kazakh
Korean
Kurmanji (Kurdish)

M

Malay

N

Nepali

P

Pashtu
Persian
Punjabi

S

Sinhalese
Sorani

T

Tamil
Tagalog
Thai

U

Urdu

V

Vietnamese
Africa
A

Amharic
Arabic

E

Ewe

F

Fula

H

Hausa

K

Kikongo

L

Lingala

P

Pidgin English

S

Somali
Swahili

T

Tigrinya
Twi

Y

Yoruba
Team
I moved to Germany from Sri Lanka in 1984, at the age of 23. My love of languages helped me find work as an interpreter in district courts, labour tribunals and administrative courts. I was certified as a sworn interpreter and translator for the Tamil language by the Hamm Higher Regional Court (OLG Hamm) in 1992. Not long after, I founded 'Sprachlos', a translation and interpreting agency in Münster's Augustastraße. I started out with one permanent employee and 15 freelance translators and interpreters.
Today, at our new offices at Alter Steinweg 34 in Münster, Sprachlos employs an executive director and 9 other permanent staff, and works with more than 100 freelance translators and interpreters.
Thanks to many years of experience and the ongoing expansion of the Sprachlos team, we are pleased to offer an outstanding level of quality and reliability. In recruiting translators and interpreters, we focus strongly on finding very highly educated native speakers.
A. Charles Jebanesan
Amrin Raja
Project manager

Sara Kortenbrede
Project manager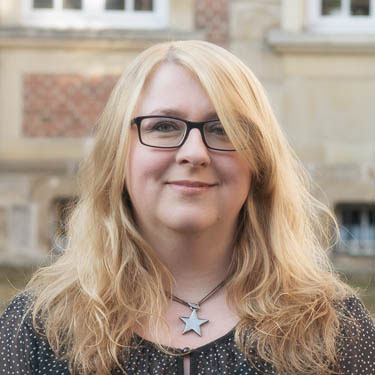 Patricia Krzanowski
Accounts payable and receivable

Laxsana Tharmabalan
Project manager, office management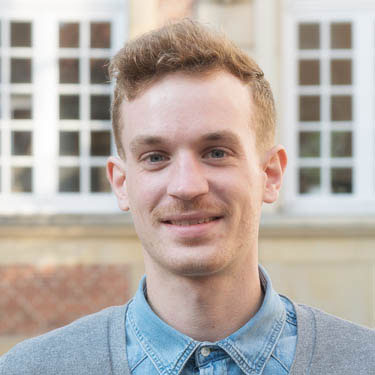 Timo Kesse
Accounts
(invoice checking, office management)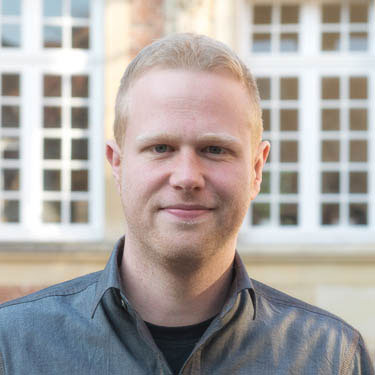 Marc Berges
Invoice processing, software maintenance

Patrick Kahle
Invoice processing
Additional support staff
Carola Stolte (project manager)
References
Selected references
apetito AG, Rheine
adecco Personaldienstleistungen
ASB RV Münsterland e. V.
Ärzteversorgung Münster
Caritasverband Münster
Deutsche Rentenversicherung Westfalen
Deutsches Rotes Kreuz (Ahlen, Borken, Münster)
Diskuszucht Stendker
GGUA Münster
NRW judicial agencies (courts, police, customs)
Ingenieurbüro Nordhorn, Münster
Kienbaum Consultants International GmbH
Kreis Borken
Kreis Steinfurt
Schoregges Entertainment
Stadt Münster
Stadt Dülmen
Sysmex Partec GmbH
Terra Nova e. V.
Universitätsklinikum Münster (UKM)
University of Münster
Vinzenzwerk Handorf e. V., Münster
Winkelmann Group, Ahlen
Contact form
Thank you for visiting our website. If you have any further questions on what we do, please use this contact form or contact us by telephone, fax or email. We will always endeavour to reply to your enquiry as quickly as possible.
Telephone: 0251 9745497
Fax: 0251 9745507
Email: info@sprachlos-ms.de